Web Design and Development Services
Our web design services are used in WordPress, Shopify, Wix and Squarespace and many more. Web development services offered are for custom, advanced web building. Through design, user experience, animation and more, we create unique solutions adapted to any device. In this way we give your business a consistent position and experience on the Internet.
We work with the most popular software and technologies
Our Web Design and Development Services
Today we are constantly connected to the internet and we can access from more and more devices such as: cell phones, tablets, computers, TV, etc.
We help you create a web design that adapts to all technologies!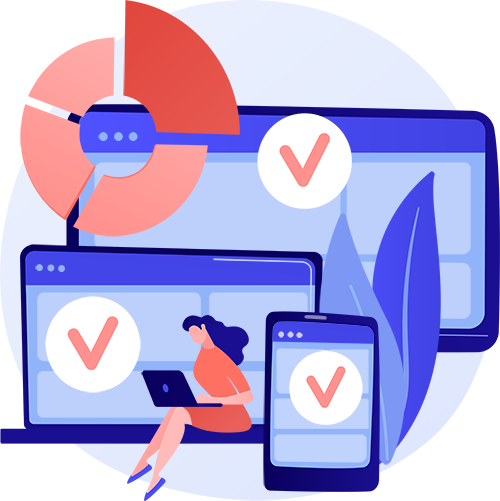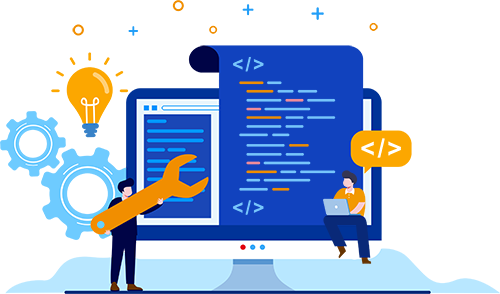 Our team of developers will guarantee the development of websites with the technology and programming languages that the client needs.
We take care of creating your online store in an agile and professional way so that you open your business online and start selling. We optimize it for its integration with the main digital marketing tools.
We make a general analysis of the project, measuring its scope and objectives. This includes competition and market research. Then, we decide which technologies to use.
We configure a professional, high-impact, and engaging design adapted to the client's needs. This design will be based on User Experience and User Interface principles.
 If a brand image already exists, it is integrated and optimized with the look & feel of the website to be developed.
If needed, our full stack developers will custom code your new site. Personalized features, sections, and pages can also be developed.
We Offer Free Consultations
This No-Obligation Consultation Includes:
A 1 hour consultation, by phone, video, or in-person. We'll get to know each other and discuss the goals you have for your company. We want to let you know upfront if your expectations can be achieved.
We will provide real-time, practical recommendations for your business goals. This is advice you can use now to boost your business!
If we all agree that we are a mutual fit, we can discuss producing a unique marketing plan for your company.
Afterwards, you'll also receive a free website and SEO audit. This will cover errors, layout, content, and improvements!