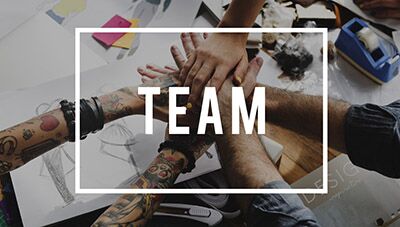 We're More Than Just A Web Design Agency
Almost any website design company can deliver a fully functional site. At CBK Digital Marketing, we prepare your website for success from the very beginning – and then make it work for you.
Our focus is on end results that will bring continued growth to your business.
We're CBK Digital Marketing
Based in San Antonio, Texas, we are a boutique web design agency that specializes in everything website related, from landing pages to search engine optimization. This is our true passion, allowing us to maximize our skill set and do what we love.
We at CBK Digital Marketing are a professional team of web developers, designers, SEOs, and PPC specialists. We collaborate using a set methodology to ensure that your website is profitable on both the short and long-term bases. This proven system will help you succeed and dominate your market. Technology is advancing at a rapid pace and people are moving online at a faster rate than ever before. Businesses operating on a local level must deal with these challenges in unique ways. We have the experience necessary to help you overcome those limitations, enabling you to expand your market well beyond your local area.
As problem solvers by nature, we love to find solutions to problems. There hasn't been a challenge we've faced that a little bit of hard work, creativity, and teamwork couldn't solve for our clients. From custom website functionality and layouts to complex product optimization, we can handle the task.
Transparency
You should always feel comfortable to ask us anything. We want you to know exactly what we're doing, why we're doing it, and how it can benefit your business.
Trust
We strive to establish a lasting relationship through trust, integrity, and values. Your peace of mind and confidence in us is our top priority. Being local to San Antonio, we're just a meeting away.
Flexibility
We are natural problem solvers and will always strive to find a solution, no matter how unique or customized your need is. The methods we use can always be adjusted for your situation.
Results
We listen and work with you to understand your short and long term goals. We provide weekly progress reports on all website work as well as live dashboards for SEO and ad campaign results.
We Offer Free Consultations
This No-Obligation Consultation Includes:
A 1 hour consultation, by phone, video, or in-person. We'll get to know each other and discuss the goals you have for your company. We want to let you know upfront if your expectations can be achieved.
We will provide real-time, practical recommendations for your business goals. This is advice you can use now to boost your business!
If we all agree that we are a mutual fit, we can discuss producing a unique marketing plan for your company.
Afterwards, you'll also receive a free website and SEO audit. This will cover errors, layout, content, and improvements!