Social Media Marketing services
There is a difference between social media strategy and management. We put strategy first while managing your accounts. Our focus is on content that will turn followers to customers. Likes, comments, and engagement are good, but what about return on investment?
Learn about our social media marketing services for your company
Social Media Marketing can be powerful digital marketing. It's designed to increase engagement, improve visibility and your ROI. To do this, you must have an excellent strategy that focuses on results. Get to know our social media management service for companies.
Creation Of Social Profiles
We identify which social networks are important for your business. We then set up those networks to present your brand in the best possible way. This ensures your social presence is engaging and authentic.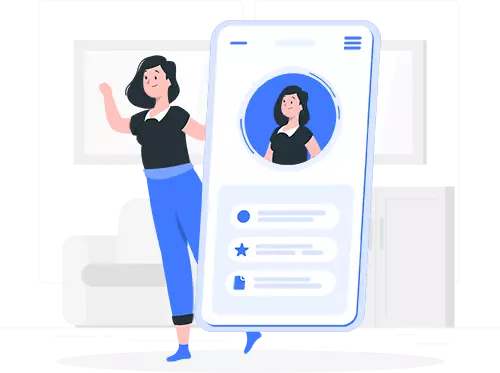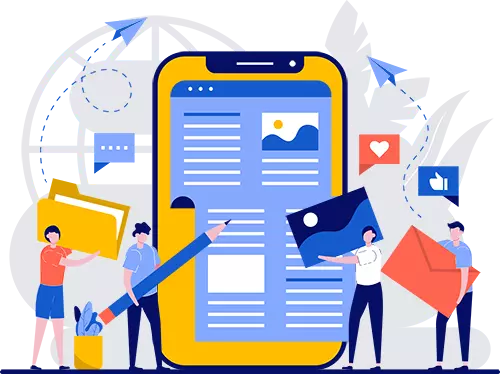 Content creation for
social networks
We devise a social media strategy tailored to your company. This relates to which topics, formats, and media will give you the best results.
We then assign an expert Community Manager to your account. They interact with followers, moderate comments, and reply to inquiries.
Advertising on
Facebook Ads
Paid ad campaigns are one of the key points of a social media strategy. These promote your product or service and drive conversions.
We have experience in managing social ads for B2B and B2C companies. We focus on conversion-driving objectives. Obtaining new leads or driving traffic to your website or landing page.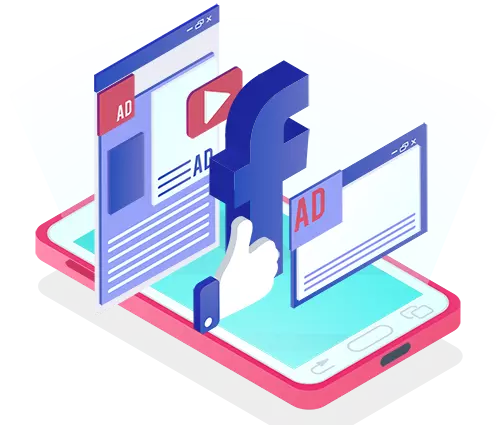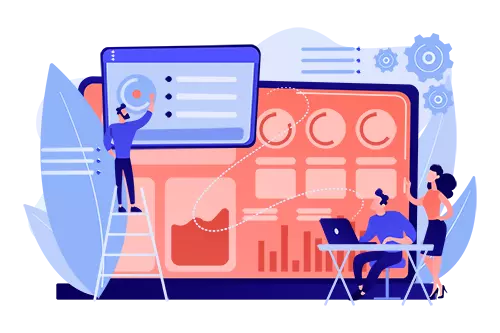 We monitor your brand mentions on social media. What are people are saying about your brand, products or services?
We check each platform daily to check engagement, data, and ad campaigns. This way we'll know if we're reaching objectives or if strategy needs adjustment.
What Strategy Do We use for Social Networks?
CBK is a strategic social media management agency. We follow these steps to grow your following, boost engagement, and get results.
We devise A strategy in Social Networks
We define your buyer persona, and investigate your competition. We then create a strategy that aligns with your company's goals.
We identify social networks
We will this strategy to identify which networks to use. Each platform has its own culture and media focus. We keep your strategy in mind to determine which network(s) will suit you.
We Create content on social networks
We create quality content that interests your target audience. The goal is to educate, interact, and build trust.
We measure and analyze the results
Each month, we send you a performance report. It will include data such as website traffic from the platforms. We'll also report on engagement and ad results. Depending on these results, we'll adjust our strategies as needed.
" Kasey is very knowledgeable and an expert at what she does. She has a very professional touch and is very creative. I highly recommend CBK Digital Marketing. This company outranks any company I have ever used for Digital Marketing and SEO by far. Kasey and CBK Digital Marketing is an excellent business resource. They far exceeded my expectations with Quality and Creative work. Thank you!! "
What are the benefits of social media marketing?
We Offer Free Consultations
This No-Obligation Consultation Includes:
A 30-minute consultation, by phone, video, or in-person. We will get to know each other
and discuss the goals you have for your new or existing website. We want to take the
time to get to know you and your company.
We will provide real-time, practical recommendations for your business goals. This is
advice you can use now to boost your business!
If we all agree that we are a mutual fit, we can discuss producing a unique marketing
plan for your company.
Afterwards, you'll also receive a free website and SEO audit. This will cover errors,
layout, content, and improvements!