Shopify Web Design and Development Services
Shopify is an eCommerce platform for online stores that can include point-of-sale systems. It is used by more than 1.7 million businesses around the world, loved for its ease of use and specialization in online selling. Additional features and functionality can be added with its 6,000+ apps available in the Shopify App Store.
Made for eCommerce
Shopify was created, built, and optimized for running online stores, no matter how large your store is. The platform focuses on ease of product and order management as well as ways to boost and track sales.

Over 6,000 Apps
Shopify has integrated Apps, similar to WordPress plugins, available in their App Store. The App Store has thousands of powerful apps to add functionality, features, and customizations to your Shopify store.
All-In-One Solution
Shopify offers additional sales channels besides your online store. By using their POS systems, you'll be able to sell your products online as well as offline. You'll be able to view all of your sales channels in your dashboard.

Developer Friendly
Despite Shopify having an extremely user-friendly interface, there is still much room for custom design and functionality. By editing the theme files, our developers can customize every aspect of your website.
Our Shopify Web Design and Development Process
Client Purchases Shopify Plan
Clients will be asked to purchase one of Shopify's paid plans. The major differences in plans apply to transaction fees, shipping discounts, and international selling. For a full comparison of plans, visit their website.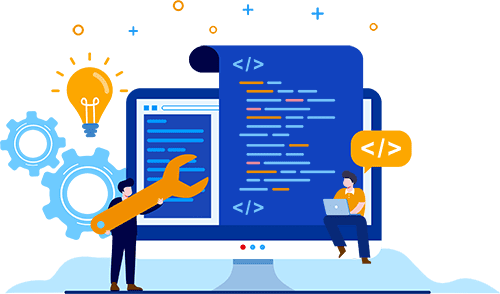 We will ask for a spreadsheet of products containing information such as product name, tags, categories, variants, price, and product image. Our team will then convert the spreadsheet into Shopify's template and import the products. For large product imports and/or products with many variants, this will require more manual work.
Begin Shopify Web Development
Our team will download the pre-determined Apps needed for the site, install theme, organize products, turn on Under Construction banner, and get to work on your new custom Shopify website.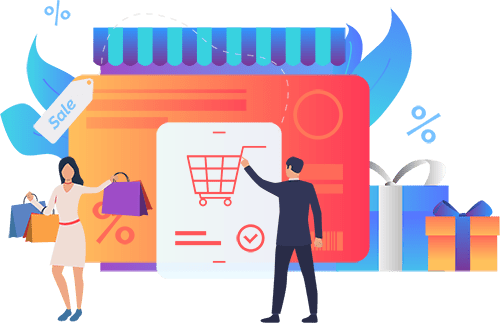 Before beginning Shopify Web Development, we pay careful attention to the vision you have for your site. We also research your industry, products, competitors, and target keywords.
We configure a professional, high-impact, and engaging design adapted to the client's needs. This design will be based on User Experience and User Interface principles.
If a brand image already exists, it is integrated and optimized with the look & feel of the website to be developed. Your brand colors and principles will be followed closely throughout the process.
All of our web design and web development projects include a mobile-friendly design, responsive across all devices. Your site will also be tested against different browsers and operating systems.
We Offer Free Consultations
This No-Obligation Consultation Includes:
A 30-minute consultation, by phone, video, or in-person. We will get to know each other
and discuss the goals you have for your new or existing website. We want to take the
time to get to know you and your company.
We will provide real-time, practical recommendations for your business goals. This is
advice you can use now to boost your business!
If we all agree that we are a mutual fit, we can discuss producing a unique marketing
plan for your company.
Afterwards, you'll also receive a free website and SEO audit. This will cover errors,
layout, content, and improvements!