WordPress Web Design and Development Services
Designing WordPress websites that deliver results is what we do. Our WordPress website experts set you up with the most user-friendly web platform so you can manage your website easily. CBK Digital Marketing's professional WordPress design and development services can create a high-converting site optimized for search.
Full WooCommerce Integration
With over 1,800 WooCommerce plugins, there are no limits to your WordPress eCommerce site. From custom pricing tables to email integrations, WordPress + WooCommerce will have a solution for your online store.
Over 54,000 Plugins
WordPress plugins provide a range of tools to enhance your website, including contact forms, email integration, and advanced website builders. The top plugins include JetPack, Yoast SEO, and Smush (image optimizer).
Over 11,000 Themes
With thousands of free & premium themes to choose as your starting point, WordPress makes it easy to find the perfect one. SEO-friendly, responsive, and user-friendly designs can all be found in their theme library.
100% Free To Use
Since WordPress is an open-source software, there are no additional fees to use it. You only need to pay for a hosting service that has the ability to host WordPress websites. Most themes & plugins are free as well.
Our WordPress Web Design and Development Process
Client Purchases Hosting & Domain
Clients will be asked to purchase a WordPress hosting service (these sometimes include a free domain for the first year). We recommend Hostinger or HostGator. Our team can walk you through this process if needed. Afterwards, you will need to give us access to your new hosting service.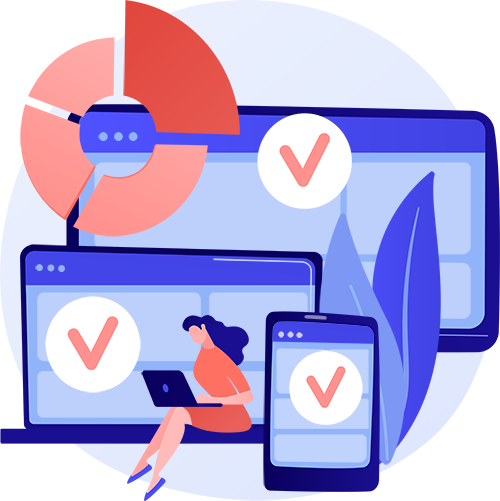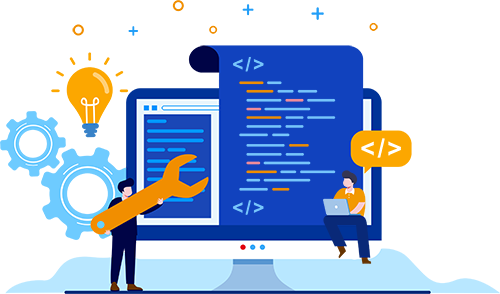 Installation of WordPress
Our developers will then install the WordPress content management system through your hosting service. You will be given full administrative access to the backend of your website. Luckily, WordPress is one of the easiest systems to use with drag-and-drop builders and easy file uploads.
Begin WordPress Web Development
Our team will download the pre-determined plugins needed for the site, install theme, upload media, turn on Under Construction banner, and get to work on your new custom WordPress website. 
Before beginning WordPress Web Development, we pay careful attention to the vision you have for your site. We also research your industry, your competitors, and your target keywords.
We configure a professional, high-impact, and engaging design adapted to the client's needs. This design will be based on User Experience and User Interface principles.
 If a brand image already exists, it is integrated and optimized with the look & feel of the website to be developed. Your brand colors and principles will be followed closely throughout the process.
All of our web design and web development projects include a mobile-friendly design, responsive across all devices. Your site will also be tested against different browsers and operating systems.
We Offer Free Consultations
This No-Obligation Consultation Includes:
A 30-minute consultation, by phone, video, or in-person. We will get to know each other
and discuss the goals you have for your new or existing website. We want to take the
time to get to know you and your company.
We will provide real-time, practical recommendations for your business goals. This is
advice you can use now to boost your business!
If we all agree that we are a mutual fit, we can discuss producing a unique marketing
plan for your company.
Afterwards, you'll also receive a free website and SEO audit. This will cover errors,
layout, content, and improvements!