Financial advisor websites that engage
Website Design for Financial Services Companies
You've found the right place if you're looking for help with your financial website design project. Would you like to project a professional image for your prospective customers? Let us design your Financial Services Website if that's what you want. Results are guaranteed. Financial services professionals are not all the same. For this reason, every project we undertake is unique.
What is financial services website design?
Web design for financial firms, advisors, and other businesses in this field focuses on creating seamless digital experiences tailored to meet the needs of prospects and existing clients.
As a member of the
financial services industry
, you help customers manage their money, initiate exciting parts of their lives, and make wise investment decisions. A website can seem like an insurmountable task to explain and express everything you do, but it doesn't have to be.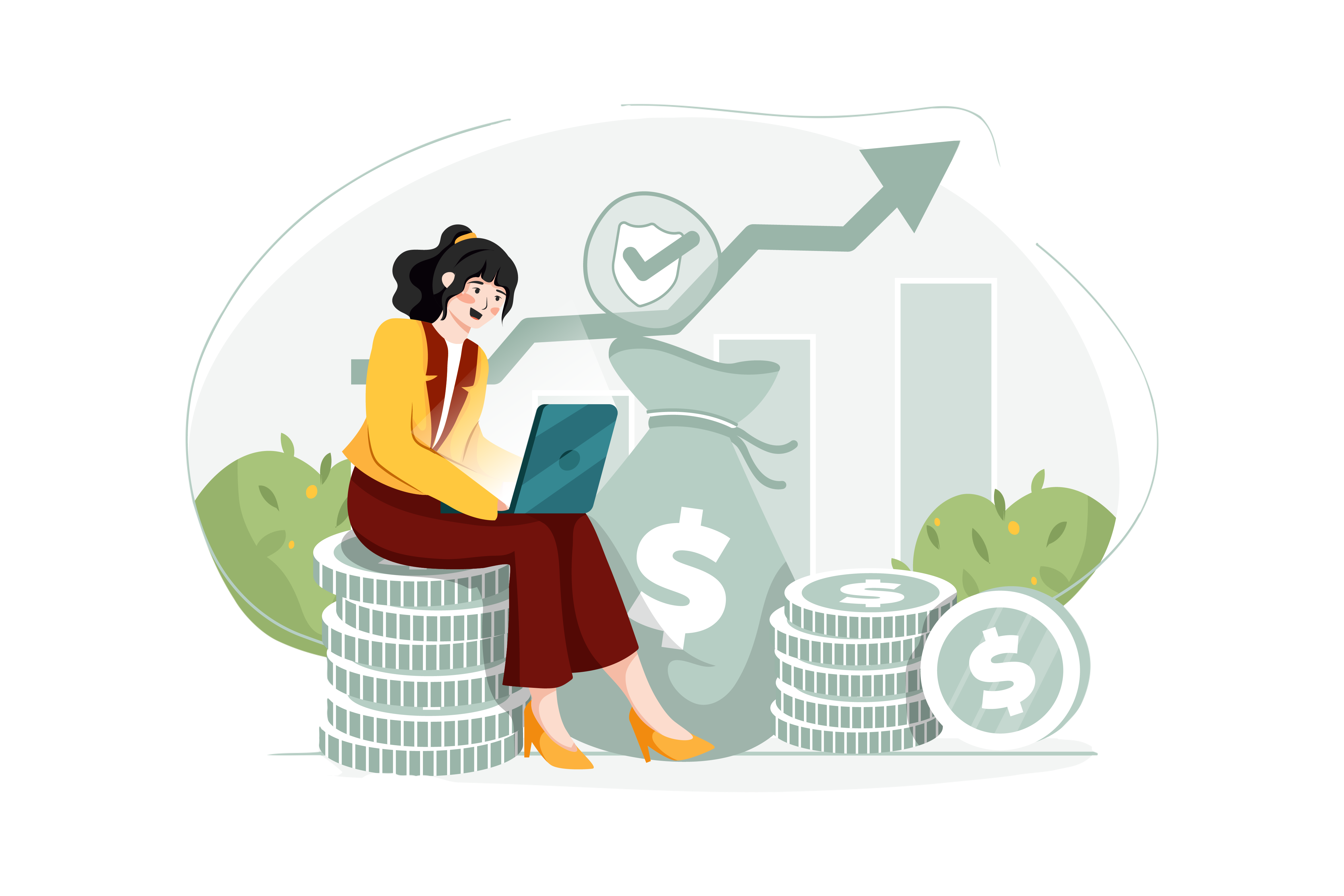 Commercial Banks
Investment Banks
Insurance Companies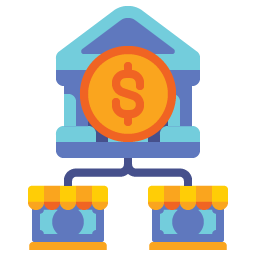 Brokerage Firms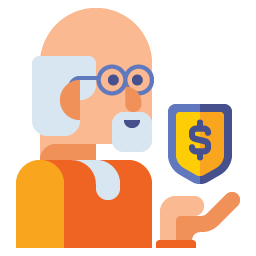 Planning Firms
CPA Firms
Website design for financial services implies trust
Most people assume that your regular clients will never visit your website – why would they? Our assumption is that they already know us. But we do not believe this is safe. Users rely on the site for simple purposes, like finding your office via the map on the Contact page, or looking up your phone number. Then, they might think that your business has begun to let things slide if they see the same site from five years ago. As a result, on the other hand, what else has been neglected? A Financial Services firm's website can be as useful a business tool as a business card if it ties in with the other elements in its "world", such as its letterheads or signage at reception. As essential to business as a handshake at a meeting, consistent branding is a part of the business process. Your website can be trusted if all of these elements are not only in tune, but also in harmony.
Let's Talk About Your Project
We are committed to providing our clients with an exceptional level of service.
Partnerships should be long-lasting, characterized not only by efficient collaboration, but also by enjoyable camaraderie.
Why You Need a Responsive Website
Designing a website is a serious matter that should not be taken lightly. Forming a positive impression on prospective customers can be made easier with a well-designed website. Your leads will be nurtured and you will have more conversions.
However, more importantly, it provides a good user experience and enables website visitors to navigate your website easily.
Therefore, if you are looking for someone to design your website, make sure they have the ability to design user-friendly and accessible websites.
Even if you already have a website, you can always perform a site audit to make it more user-friendly and more accessible.
Our Web Design and Development Process
Websites can be made by anyone. Creating strategic, engaging experiences that strengthen credibility, communicate key messages, and turn prospects into customers is what we do.  
We begin by examining your business and marketing goals, target markets, and project deadlines, followed by a project plan that includes success metrics and guidelines for security and compliance.
A collaborative process led by our Creative Director, who has a talent for transforming amorphous design preferences and user experiences into well-defined products.
We work in sprints, allowing you to monitor progress and provide feedback on a continuous basis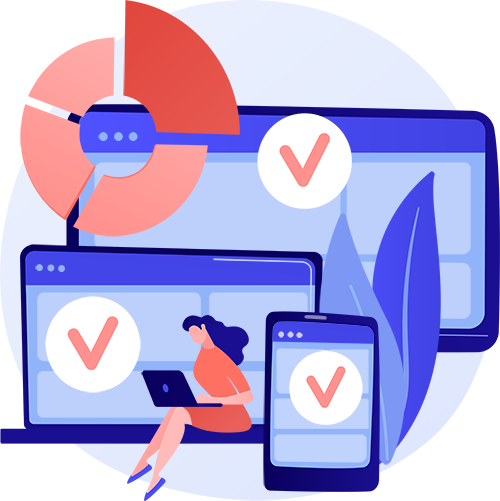 Upon completion of the QA process, the site can be launched and hosted securely.We recommend Hostinger or HostGator. Our team can walk you through this process if needed. Afterwards, you will need to give us access to your new hosting service.
Launching a product is just the first step – it's a continuous process that involves:
 Hosting, support, and maintenance for stability and security.
New functionality and website updates
Using marketing campaigns to track performance metrics and drive traffic to your new site.
Benefits of Responsive Web Design
There are many different screen sizes available across devices. Because of this, it is vital that your web page design works with any screen size, now or in the future. Using responsive website design, you can make sure your website responds to the needs of your customers and the capabilities of their devices.
IMPROVING SEARCH RANKINGS
The speed of a website, its usability, and the content of the website are considered valuable indicators by search engines. Sites that are SEO-optimized with a responsive design rank higher in both branded and unbranded searches. With the help of our WordPress website design company, we can ensure your site adheres to search engine guidelines and achieves good usability ratings.
GROW YOUR LEADS AND TRAFFIC
69 percent of consumers use their smartphones to conduct product research, according to a report by eMarketer. Globally, mobile devices account for 52.6 percent of all web traffic. To turn your website into a lead generation machine, our web design company places trust signals on it and optimizes it for mobile and browser compatibility.
SAVE MONEY ON MAINTENANCE
You only need one version of your website that is optimized for all devices when you use responsive website design. You no longer have to code for various systems, and your site development and management process are streamlined. Furthermore, mobile responsive web page design saves you money on web development and maintenance.
CONNECT WITH MORE CUSTOMERS
For most internet users, mobile browsing is more convenient than desktop browsing. In the U.S., 70 percent of digital media time is spent on smartphones, according to Comscore. We provide WordPress website design services that make sure your website is responsive and provides a positive online experience regardless of the device used.
BE FOUND ONLINE
A conversion-centered web design strategy is a cost-effective way to increase your online exposure and build your web presence. Optimized websites gain more online visibility and attract the right customers. Get your business seen by your ideal customers at the right time, using any device or browser, by working with our web design agency.
IMPROVE CONVERSION RATES
Retail conversion rates on mobile devices are 1.82 percent globally, according to Smart Insights. Utilise WordPress web design services to increase your website's mobile compatibility and conversion rate. In addition to moving customers to the sales funnel, responsive web design complements social media marketing and pay-per-click advertising campaigns.
Website Design Services FAQs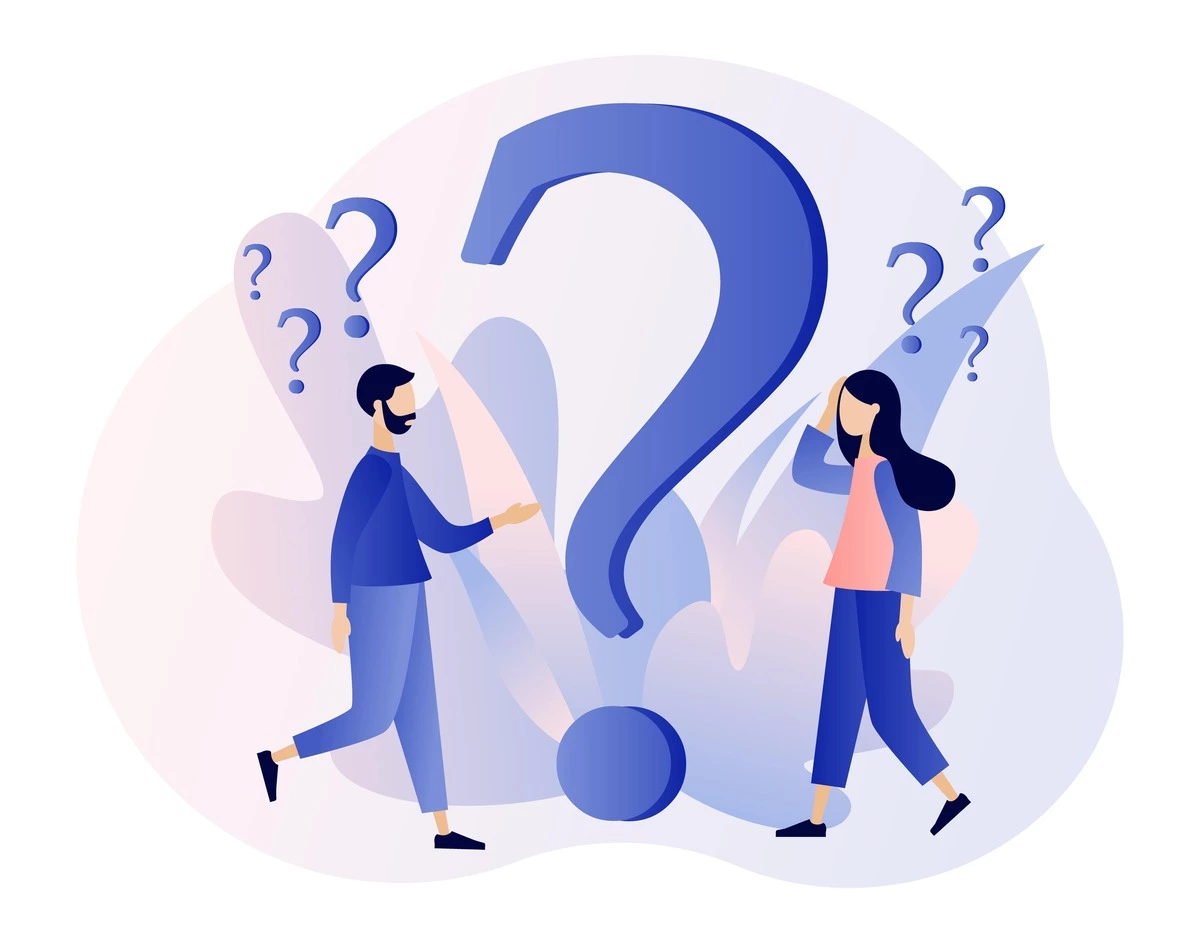 Have a query? Please check this question and answers